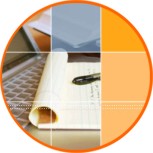 Manual Search Engine Submission $ 199



Guaranteed manual search engine registration to all major search engines included. Boost your Traffic !
Successful submission into major search engines is the first step in utilizing the No. 1 promotional tool for e-commence websites. Attracting customers to your website is best achieved through top search engine listings. Users looking for products online are five-times more likely to conduct a search for a specific product rather than explore search engine "shopping channels" or click on banner ads.

Hand or Manual Search Engine Submission
We submit your site to one search engine at a time to more than 40 prominent search engines. When done properly this will lead to hundreds of search engines indexing your site, however most of these engines possess less clout than the Top 40. Successful submission depends greatly on proper optimization. Our experts will take the time to analyze your submit page, title, metatag description and keywords ensuring a smooth transaction.

Hands-On Approach
Automated submission works just fine in most cases. However, several well-known search engines will detect software powered submissions and deny them. For this reason we now offer manual search engine submission, which simply means that we submit your site to the search engines by hand. Taking the time to do it by hand provides a more thorough submission of your site and that equals better rankings.

What Search Engines Don't Like
Doing too much can be detrimental when it comes to search engine submissions. Purchasing services that offer weekly submissions is not recommended because it puts your site at risk of being completely banned from certain search engines. Anything more than quarterly submission is unnecessary. Search engines consider these techniques unnatural and define them as spam:

Meta refresh tags
Invisible text and overuse of tiny text
Irrelevant keywords in the title and meta tags
Excessive repetition of keywords
Overuse of mirror sites (same sites that point to different URLs)
Submission too many pages in one day
Identical or nearly identical pages
Manual Search Engine Submission
$ 199


Search

Fit

Search Engine Submission , will submit your web site
based on your keywords for best search engine placement. We will boost
your web site ranking in the search engines. Improve your rankings with our
optimization services.
Contact our Experts or Chat


Call US 1-888-398-4703 or International ++1 760-736-3700


and discuss your Possibilities.